The Modified Dogtrot Mod Passive Solar Modern Prefab House in the Pacific Northwest Begins!
Ok now let's dig into this prefab construction project!
Here are more pictures of our standard Dogtrot Mod modern prefab house so you can better see what the client changed: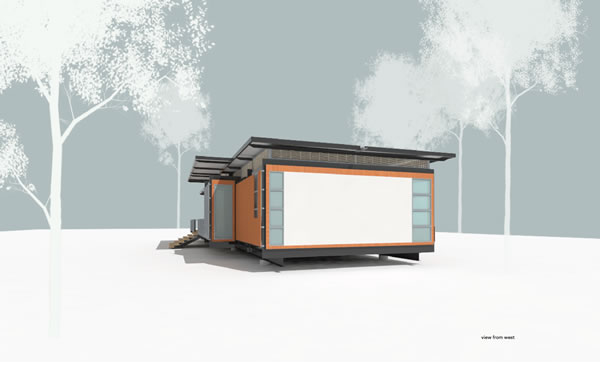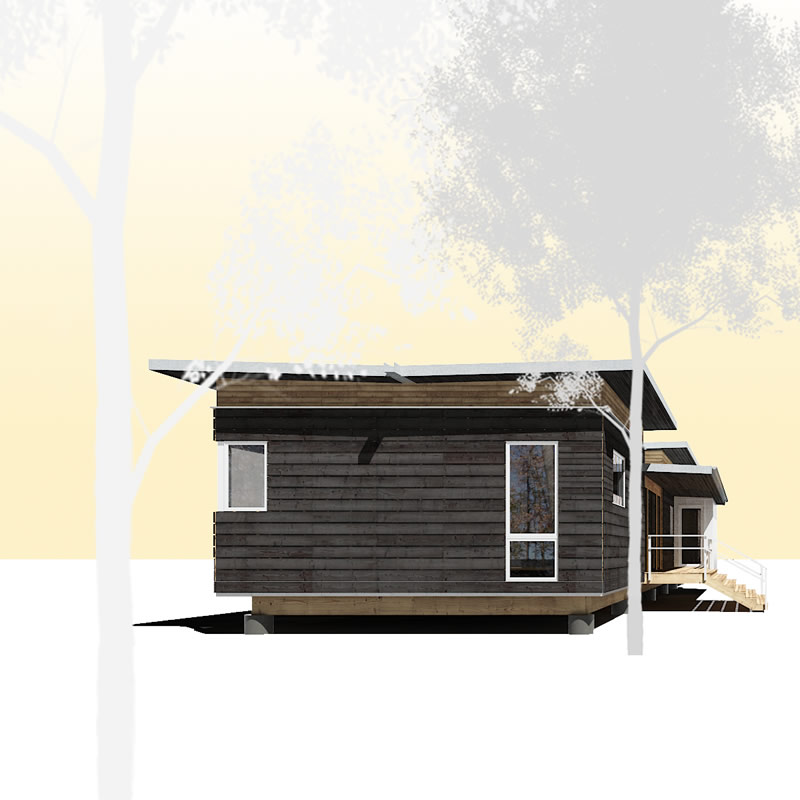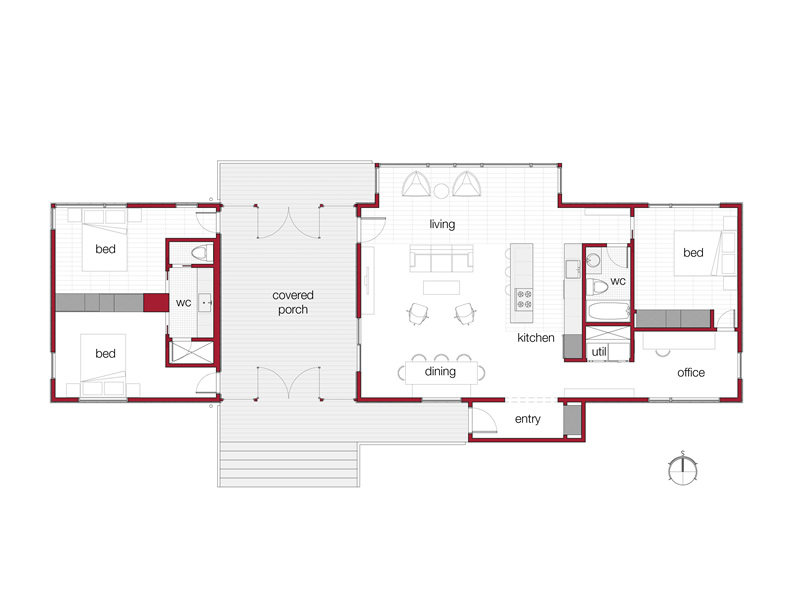 Now THIS prefab house, a modification of our Dogtrot Mod in the Pacific Northwest, will henceforth be referred to as...
Wolftrot.
First: Wait. What happened to the Dogtrot Mod?!?
The clients extensively changed it!

They enclosed the breezeway to accommodate for their Northwest local conditions.
The breezeway is now a solarium!
They also changed the roofline to address snow loads / local conditions, as well as to add solar.
There is a basement!
HOWEVER, the basement is in just one area, and the rest of the Wolftrot prefab house rests upon slab.
The clients also designed a garage to accommodate daily practical function as well as a workbench area.
We will continue on with the Wolftrot project after the hurricane!
What?
Yep, on the East Coast, Hurricane Florence approaches, so y'all hunker down!
Is your area not directly in Hurricane Florence's impact and want something to do during all the hurricane's rain? Why not use that time to go through all your clothes, all your kids' clothes, try them on and if they don't fit, make a donation pile so that when this is all over, you have a bag ready for those in need. Sort bags by size.
I know my kids have been growing all summer, and in the Back To School frenzy this was a chore not yet done!
We did have a great summer.
A few videos, pictures at the end.
Anyhoo...
People ask why my blog posts have slowed.
"OhMy
Gosh
IsTheCompany
PhasingOutThePrefabs
?!?"
Nope.
Folks, in our family, we have entered The High School Years and they t'ain't pretty.
Not that anything
bad
is going on, but often, teens are NOT FUN.
They are moody, computer-y, irritating-y, angsty, emote-y beings so
sometimes
instead of wanting to write, which previously I enjoyed, I instead just ponder on how teens can
suck the lifeforce and joy out of
keep you
busier
than you anticipated, thus writing is not as fun, hence put on hold.
I will try to write more
even though teens suck the joy out of writing and make me feel like a miserable haggard mom
because I
cherish
these teen years, too.
If you happen to be parents of teens or have recently survived those years: CHEERS!
(And honestly,
as chafing as teens can be
, they really are great kids. And hardworking. And adorable.)
BUT.
I feel like every day all I do is walk around screeching like this hawk I confronted after a kill.
THIS. IS. I. DURING. TEEN. YEARS.
It WAS a fantastic summer. But.
Now It's Back To The Off Grid Passive Solar Prefab House.
With Hurricane!
Reading Club:
Anyhoo, I end this with lots... and LOTS... and LOTTTTTTTTSSSSSS of summer pictures, as we head back to our life off grid at our own passive solar modern prefab home.
Harold.
My pet skink who lives in the kitchen.
Oh.
You don't believe me
, do you.